Moore, Picasso and Nash – Three New Exhibitions Confirmed for 2017 at York Art Gallery
22 December 2016
Albert Moore: Of Beauty and Aesthetics
7 April 2017 – 1 October 2017
York Art Gallery presents the first solo exhibition of York born artist Albert Joseph Moore since the artist's death in 1893. Featuring more than 20 paintings and watercolours, it will highlight the beautiful and classical women for which the artist is most famous and demonstrate the modernity of Moore's approach.
Organised by York Museums Trust and Museum De Buitenplaats, in Eelde, Netherlands, the exhibition features examples of Moore's youthful Pre-Raphaelite works as well as the hauntingly beautiful classical figures of his mature style.
The exhibition will run at the Museum De Buitenplaats from 10 December 2016 – 19 March 2017 before coming to York.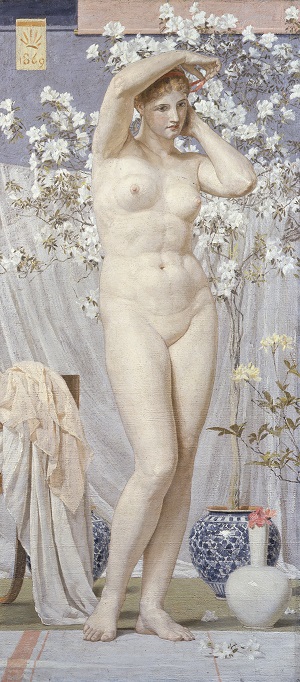 Picasso: Ceramics from the Attenborough Collection
28 July – 5 November 2017 (exact dates to be confirmed) 
The Centre of Ceramic Art (CoCA) at York Art Gallery presents highlights of the Attenborough Collection of ceramics by Pablo Picasso.
Paul Nash and the Uncanny Landscape: An Exhibition Curated by John Stezaker
20 October 2017 to 18 February 2018
In this three-part exhibition, contemporary artist John Stezaker brings together works by Nash and his circle of contemporaries, seen alongside a display of prints, drawings and photographs by Nash, and an exhibition of Stezaker's own work.