Visitor Information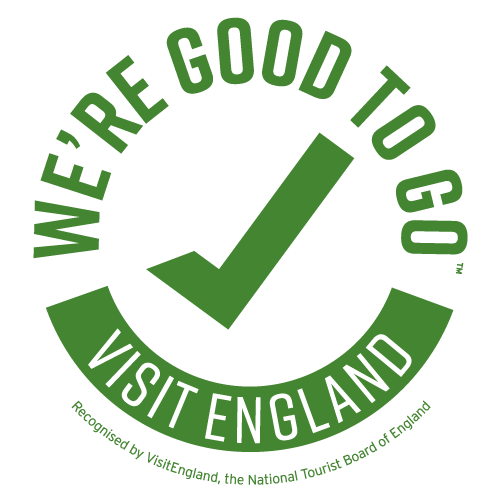 Opening times
Wednesday – Sunday, 11am – 4pm.
Tickets
Book your tickets here for dates up to 5 September. Further tickets will be released in August.
Our permanent displays of nationally and internationally important art are free for you to enjoy. As a charity we rely on income from our visitors. If you can, please make a donation to help us continue to share and care for York's wonderful collections. Special exhibitions include an entry charge.
If you buy a ticket for Grayson Perry this grants you access to the rest of the gallery. You do not need to purchase any further tickets.
Ticket types:
Grayson Perry + General Admission Adult Ticket
Admits One Adult
£9.00 / Admits ages 17 – 24 years, students, York Residents, Museum Association, International Council of Museums. Valid ID required on entry.
Grayson Perry + General Admission 50% off Ticket
£5.00 / For Art Fund Members. Valid ID required.
£5.00 / Admits ages 0-16. Caution: this exhibition includes images of sex and violence and is not recommended for children
Grayson Perry + General Admission Free Ticket
£0.00 / Universal Credit Claimants, Carers, Max Card, Friends of York Art Gallery, existing YMT Members and York VIP Pass. Valid ID required.
General Admission Adult ticket
£0.00 / Admits One Adult

General Admission Child Ticket
£0.00 / Ages 0-16
General Admission Concessions Ticket
£0.00 / Universal Credit Claimants, YMT Members, FOYAG, MAX Card, Art Fund Members, Museums Association, International Council of Museums, carers, Visit York Pass, YPS members. Valid ID required on entry.
What do I do upon arrival?
Please arrive within your 30-minute time slot and have your printed ticket or QR code on your device ready to show staff.
PLEASE NOTE: There may be a short wait between time slots to maintain comfortable visitor number levels.

What happens if I'm late for my time slot?
If you're more than 10 minutes late for your 30 minute timeslot, unfortunately we won't be able to guarantee entry. This is to help us keep everyone safe within the gallery by keeping visitor numbers at the required levels.
Visit Safely With us
In line with the latest Government guidelines, we will be slightly easing restrictions at our sites from July 19.
We know that for many visitors and staff it will remain an uncertain time and the safety and comfort of everyone will remain our priority.
With this in mind we strongly encourage:
  *   Visitors aged twelve or over continue to wear face coverings while in our buildings
  *   Social distancing of 1m+ is encouraged as much as possible
  *   Please make use of the available hand sanitiser stations
  *   Please do not visit if you feel unwell or are asked to isolate – we will refund all tickets for those who let us know they are unable to come for this reason
For your piece of mind…
  *   We are raising our capacity slowly as our visitors and staff get used to larger numbers of people
  *   We will still only release a limited number of tickets per hour and encourage all visitors to book online to guarantee entry.
  *   For those who book with us at the museum, we are encouraging contactless payment
  *   All staff will be wearing face coverings.
  *   An enhanced cleaning regime is in place before, after & during visits.
  *   Perspex screens will remain at our reception desks 
  *   We ask visitors to use contactless payment in our shop and cafes where possible. 
Approximate length of visit
1.5 to 2 hours.
Café
Our café Sketch will be open and serving hot snacks and refreshments in a new socially distanced lay out.  Seating is available inside and outside. An additional catering outlet by Sketch is located at the Pavillion café which is situated within York Museum Gardens close to the Artists' Garden. 
For more information about our Sketch café, please contact Origin York.
Bags and Luggage
We have locker facilities for small luggage but ask that any suitcases, large backpacks or large pieces of luggage are not brought into the gallery.
Any wheeled luggage must be stored in the lockers with the exception of shopping strollers.
We recommend the use of Yorbag for any luggage storage needs, which is a two minute walk from the gallery.
If you have purchased an online ticket to the Gallery, you can get 20% discount at Yorbag when you show your ticket.
For more information on bringing bags and luggage to the Art Gallery, please download the following document.
What can and can't be brought into the gallery
Buggies, wheelchairs and mobility scooters
Buggies, wheelchairs and mobility scooters are welcome but may also be subject to searches.
How to Find Us
Exhibition Square, York, YO1 7EW
York Art Gallery is in Exhibition Square, five minutes' from York Minster and opposite Bootham Bar.
Parking & Public Transport
The nearest car park is on Marygate, which is five minutes' walk and has 350 spaces. Marygate is off Bootham, the A19, which is the main road into York from the north. For more car parking information, visit www.yorklive.info.
The gallery is approximately a 15 to 20 minute walk from York Railway Station.
There are several bus stops on Exhibition Square, just outside the Art Gallery. This is within 150m (164yds) of the gallery. For more information, visit www.itravelyork.info/buses.
You might also want to make use of the city's park and ride service.
Accessibility
Here are some things you need to know about accessibility at York Art Gallery:
The gallery is fully accessible to wheelchair users
We have an online audio guide produced by the Art Fund and VocalEyes
Some of our exhibitions use flashing lights
Click here for more information on accessibility.
Toilets
There are toilet facilities available on both the ground floor and first floor, including an accessible toilet on both floors. Baby changing facilities are available in the accessible toilets.
Shop
York Art Gallery has a shop on the upper floor and is situated near the exit of the gallery. It stocks a range of themed cards, gifts and memorabilia suitable for all ages. From quirky postcards and informative books, to children's art supplies and original gifts, you're sure to find something tempting to take home.
The shop also contains items dedicated to the Centre of Ceramic Art. Along with cards, gifts and guide books, the shop also stock limited edition and collectible ceramics specially selected by our curatorial and retail departments. See our CoCA shop for what we currently have in stock.
Families
Pushchairs are welcome, but  and there are baby changing facilities in the accessible toilets. For more information please visit our Families page.
Dogs
Assistance Dogs are permitted but no other animals are allowed entry to the museum.
Photography
Photographs taken without a flash are permitted of works belonging to York Art Gallery. We do not have copyright permission for works on loan so please do not photograph these
Our Visitor Experience Team will be able to advise you on which are the works on loan
Please do not use tripods, selfie sticks or a flash as these can damage artwork
If you'd like to bring filming equipment to take film/video footage, please seek permission in writing from the Gallery Manager
For information on publishing images of our collection and building please contact our Enquiries department
We also offer copyright-free images via our online collections. Visit our image policy and requests page for more information
Artists Garden
The Artists Garden is situated within the original abbey walls at the rear of York Art Gallery. Together with the Edible Wood, it was created to coincide with the gallery's £8 million development. The site is used to display contemporary art for free. The two acres of land were previously closed off to the public but now link with the original York Museum Gardens and through to Exhibition Square.
For more information, please visit our artists garden page.
Prayer Space
Although we do not currently offer a designated prayer space, please ask a member of staff if this is something you require and they'll try to find an appropriate space for you.
Support York Museums Trust
Our collections are of national and international importance, and our gallery welcomes thousands of visitors each year.
York Museums Trust is a registered charity set up to care for the city's art and heritage and develop them for future generations.
Donations, endowments and bequests of any size are welcomed – any gift makes a difference.
For more information, or to make a donation, please visit our Donations page.
Visiting York
For more information on visiting York please click here to view the Visit York Visitor Guide.
Find us on TripAdvisor