Access

Our gallery is in an historic building and this could make access difficult for some of our visitors. The details below should be helpful in planning your visit.
Help and Assistance
Our Welcome Team are there to help all of our visitors. They can help you find your way around the gallery and answer any questions you may have.
We are a dementia friendly gallery. Our staff are trained to work with blind and partially sighted groups.
Parking
There is no parking at the gallery.
Cars can drop off at the main Exhibition Square entrance to the gallery. The closest parking is located at Bootham Row car park, Bootham Row, York, YO30 7BP. Parking here is free all day for blue badge holders. For further car parking information please click here.
Toilets
There is one accessible toilet on the ground floor and another on the first floor. The toilets are gender neutral. There are baby changing facilities in both accessible toilets.
Physical Access
There are two ramps either side of the galleries main entrance on Exhibition Square. The central door is a power assisted door.
The gallery is on two floors and there are two lifts – one at the front of the building and one at the rear, near the garden balcony entrance. The garden balcony entrance door is a power assisted door.
The gallery spaces are fully accessible to wheelchair users; however, the doors to the gallery spaces are not automatic – a member of the Welcome Team is positioned on each gallery and can assist with such doors if required.
Lift Access
The first floor can be accessed by two lifts.
Mobility Aids
We have a manual wheelchair that visitors are welcome to borrow on a first-come, first-served basis. Please ask a member of our Welcome Team on arrival.
Mobility scooters are permitted. We ask that drivers take care when driving through the gallery spaces.
Seating is available in all the galleries. Portable folding stools are available on request.
Pushchairs
Pushchairs can be taken into the galleries or left in a safe space at the reception area. Remember to take any valuables with you.
Assistance Dogs
Assistance dogs are welcome and water can be provided.
Noise Levels
The gallery can get very busy. We suggest that if you would prefer to visit at a quieter time, weekdays after 3pm during term time or when we open on Sundays tend to be less busy, although we cannot guarantee it.
As we get busy, some of the areas can be quite noisy including reception. We do not have a hearing loop fitted in the building, but staff are available to help.
Light Levels
Light levels might be kept low to help in the conservation of our objects. There is always a lighter area nearby, but if you do require assistance, please ask one of our guides.
Exhibitions containing flashing lights are always labelled to inform people with epilepsy.
Signage and Display Information
All of our signage and display information uses a clear font and is at least 16pt.
There is additional descriptive information available for key artworks on display around the gallery.
All of our visual interactives have subtitles.
There are large print folders in the Madsen Galleries, our temporary exhibition spaces.
Hands on Here!
We often have volunteers who enable visitors to touch objects from the collection on our 'Hands on Here' trollies, which can be placed in different areas around the Art Gallery.
There are always several clearly labelled sculptures around the Art Gallery, which are available for visitors to touch.
Interactives
There are activities throughout the gallery relating to the artworks on display including a ceramics handling area in the Centre of Ceramic Art on the first floor of the Art Gallery.
Some of the sculptures on display can be touched, these are clearly labelled 'Hands on Here'.
Tours and Talks
We have Art Shot Talks that start at 2pm every day except Wednesdays and Saturdays. These are free and are provided by our Welcome Team with no need to book.
Our programme of events includes around 4 Sensory Tours for adults each year. These are particularly suitable for the blind and partially sighted but everyone over 16 is welcome. Booking essential.
Please see York Art Gallery's website for details.
Shops
The shops are full accessible.
Café
The café in the gallery is fully accessible and has free-standing chairs, but please ask any staff member if you need help. The café has high chairs available.
First Aid
There is always a trained first aider on duty. First Aid kits are available for trained staff to use and a defibrillator is available. Please ask for help if required.
Visual Stories
Please click here to download a Visual Story to help before and during your visit.
Additional Information
Please click here to see our listing on Euan's Guide.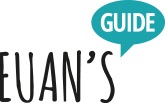 Contact Us
For more information please call 01904 687687 or email access@ymt.org.uk.
Keep in Touch
Enter your email address to sign up to the York Museums Trust newsletter.