Project Gallery
The Project Gallery showcases work with local communities and contemporary artists responding to our collections. It is located to the left of the main entrance at York Art Gallery and admission is FREE (normal gallery opening hours apply).
Upcoming Exhibition – Standing in its own time
10 January – 24 March 2019
Combining sound, sculpture and performance, Rebecca Glover's work conjures up journeys through imaginary landscapes in which bodies, space, time and scale are completely fluid.
Using small microphones to shift her perspective, she listens in to the sounds of objects, their resonance, their interior spaces and the way sound is coloured as it passes through them.
In performances, she uses sound as a sculptural material. Objects, bodies and speakers are used to filter, shape and spatialize sound, plotting routes through materials, space and the imagination.
Glover presents a rearrangement of Standing in its own time, an improvisation performed with Abstruckt (UK) and Contrechamps (CH) ensembles earlier this year.
Accompanying the recordings are a collection of images, listening scores, instructions and objects used to develop the piece. Arranged as a form of map these provide visual clues and orientation markers for the experience and interpretation of the soundscape.
Glover's work resonates with Kaiser Chiefs and runs alongside their unique and experimental exhibition, When All is Quiet: Kaiser Chiefs in Conversation with York Art Gallery.
Standing in its own time – Risk Assessment Form
Previous Exhibition – eMBIZENI
29 September – 6 October 2018
eMBIZENI (from isiZulu word 'IMBIZA' meaning 'cooking pot') contains the complexities of Ulungile Magubane's relationship with her home city as it grows beyond recognition and where inequality still reigns supreme. It is an immersive AV installation.
Currently, Ulungile's work is informed by the idea that the human life is a series of the economic choices we make as participants in a global hyper capitalist economy. Those choices are informed by personal and societal identities. Her work is also reflective of the vulnerability that comes with living.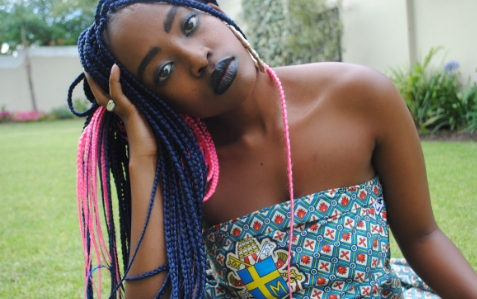 Image: Ulungile Magubane, installation artist

Keep in Touch
Enter your email address to sign up to the York Museums Trust newsletter.