Project Gallery
The Project Gallery showcases work with local communities and contemporary artists responding to our collections. It is located to the left of the main entrance at York Art Gallery and admission is FREE (normal gallery opening hours apply).
Previous Exhibition – eMBIZENI
29 September – 6 October 2018
eMBIZENI (from isiZulu word 'IMBIZA' meaning 'cooking pot') contains the complexities of Ulungile Magubane's relationship with her home city as it grows beyond recognition and where inequality still reigns supreme. It is an immersive AV installation.
Currently, Ulungile's work is informed by the idea that the human life is a series of the economic choices we make as participants in a global hyper capitalist economy. Those choices are informed by personal and societal identities. Her work is also reflective of the vulnerability that comes with living.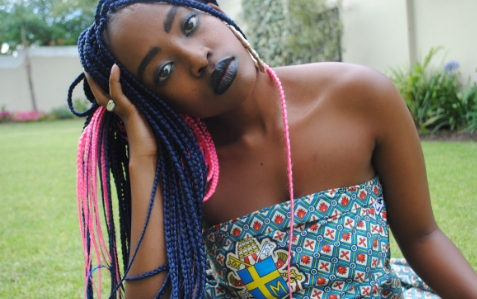 Image: Ulungile Magubane, installation artist

Keep in Touch
Enter your email address to sign up to the York Museums Trust newsletter.