Project Gallery
The Project Gallery showcases work with local communities and contemporary artists responding to our collections. It is located to the left of the main entrance at York Art Gallery and admission is FREE (normal gallery opening hours apply).
Hear My Voice: Art for Wellbeing
13 April – 15 July 2018
An exhibition of artwork produced on projects run by Culture & Wellbeing in York, a partnership of arts organisations providing opportunities for adults to improve their wellbeing through the arts. A programme of performances and taster sessions will run throughout the exhibition. Check our Events page here for listings.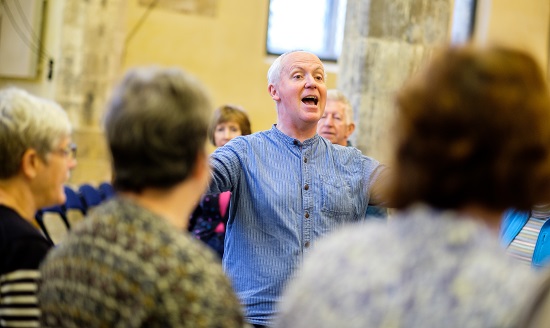 Image: Cuppa & Chorus, NCEM photographer Jim Poyner