New Exhibition: Coast to Coast
Exhibition closes 26 February
This summer, explore the coastal landscapes, crashing ocean waves and hidden mermaids in a special exhibition revealing our close relationship with the sea.
Coast to Coast takes you on a voyage through the history of sea paintings from the Dutch Golden Age spanning the 17th century, through 18th century Romantic paintings with stormy settings and atmospheric skies, up to the modern interpretations of the 20th century.
The show includes work by Henry Moore, Anton Mauve and Paul Nash as well as an Under The Sea Cave, where families can dive into to try activities related to the exhibition's themes.
Fiona Green, curatorial assistant at the gallery, said: "Summer is the season many of us take a pilgrimage to the coast and to coincide with this we have put some of our favourite seascapes on show. Over the centuries artists have been fascinated with telling the story of our relationship with the sea and, as an island nation, with a rich maritime history, this is especially important to our past stories.
"We hope people will come and enjoy exploring these themes and the ways artists depict the dramatic moods of the oceans which we find so alluring."
The exhibition is included in the exhibition price, which is free to YMT Card Holders.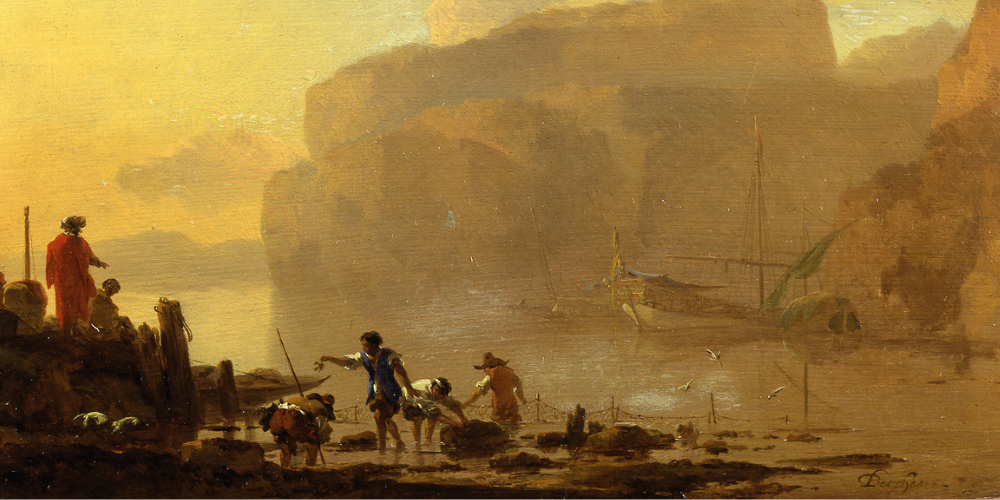 Seascapes rose in popularity as a subject for artists around 1790, with the exhibition taking this date as its starting point. As well as Moore, Nash and Mauve, artists such as Frederick Jackson, Michael Ginsborg and Gustave Loiseau are among the 30 works on show. These portray coastlines from Venice to Dover and look at the variety of coastal scenes which artists have captured, such as smooth beaches, shipwrecks, stormy seas, and tranquil waters.