Reopening Visitor Information
We've missed you… and we are delighted to be open!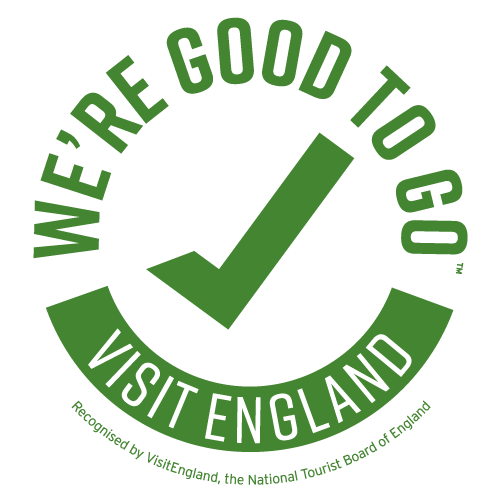 The team at York Art Gallery are really looking forward to welcoming you back and prior to your visit, we want to make you aware of a few changes that we have introduced. 
To ensure the safety of our visitors, staff and volunteers, a range of measures will be in place. These include hand sanitiser units on arrival throughout the building and on exit, monitoring of room capacity to ensure social distancing measures are adhered to, all our Visitor Experience staff have been supplied with protective face coverings and extra cleaning of the toilets and public spaces. 
We've also introduced advanced booking to help manage visitor numbers and to maintain social distancing. All visitors MUST book their tickets in advance, even if you're a YMT card member, Friend of York Art Gallery or an Art Fund member. 
Planning Your Visit 
We hope the below list of questions and answers will help you plan your visit.  
What times will the York Art Galley be open?  
The Gallery will be open Wednesdays to Sundays from 11am-4pm.  Please note that the last arrival slot each day will be 3pm to 3.30pm. 
The Artists' garden will be open from 10:30am to 4:30pm every day.  
Will I need to book a ticket and is there an entry cost?  
To open safely we're limiting visitor numbers, all visitors need to book tickets in advance. Book your ticket here.
At the moment we have no availability for walk-ins. Please book online before you visit or please call 01904 687687.
York Art Gallery admission is currently free, but charges for special exhibitons apply.
As a charity that has been significantly financially challenged through closure due to the Covid-19 pandemic, we're asking visitors to make a suggested donation of £5. Contactless donation points are situated throughout the gallery and we would appreciate your support at this very difficult time. You can also donate online here.
When are tickets released?
We are releasing tickets in small batches as we adapt to this new system. Tickets will be released on Thursdays – please check our social media for updates!
Does everyone need a ticket? 
Children under five do not need a ticket. 
Everyone else, including YMT Card members, Friends of York Art Gallery and Art Fund Members, should book online.  
I can't book tickets online – what do I do? 
For those who can't book online for any reason, please call 01904 687687 for assistance & to check tour availability.
What do I do upon arrival?
Please arrive within your 30-minute time slot and have your printed ticket or QR code on your device ready to show staff. 
If there is a queue, please follow social distancing guidelines. 
What happens if I'm late for my time slot? 
If you're more than 10 minutes late for your timeslot, unfortunately we won't be able to guarantee entry. This is to help us keep everyone safe within the gallery by keeping visitor numbers at the required levels. 
What can I see?
Our new exhibition Human Nature is now open, charges for this special exhibition apply. You can explore some of our wonderful paintings from the gallery's permanent collection in the Burton Gallery, the Centre of Ceramic Art, home to Britain's largest collection of British Studio Ceramics, and the Aesthetica Art Prize exhibition, all for free.  
Outside, in the Artists Garden, you can enjoy art in beautiful surroundings. Currently, nine large scale sculptures by internationally acclaimed artist Michael Lyons are on display. 
The café and shop are also open. 
What is there for families?
We have activity bags for families to purchase from our shop for £7.50 and they contain; crayons, a pencil, sketchbook, illustrated activity guide and a kaleidoscope. Families can take them round the gallery with them to complete the activities, and get to keep them at the end!
Also you can see some other activities to explore before you visit! Find out more here
Will there be refreshment facilities available?  
Our café Sketch will be open and serving hot snacks and refreshments in a new socially distanced lay out.  Seating is available inside and outside. An additional catering outlet by Sketch is located at the Pavillion café which is situated within York Museum Gardens close to the Artists' Garden. 
Will I be able to use cash at York Art Gallery shop? 
We encourage you to pay using card/ contactless payments on our sites. 
Will I have to wear a face mask? 
For everyone's safety, we ask all visitors to wear face coverings if they are able to do so. Please note that from Saturday 8th August, as announced by the government, the wearing of face coverings will be mandatory in museums and galleries for everyone over the age of 11 unless they are unable to do so for medical reasons.
Will there be hand sanitiser available on site?  
There will be hand sanitiser units on arrival, exit and throughout the gallery. 
Are there toilets? 
Yes, our toilets will be open for visitors. They are all individual units and will be regularly cleaned. 
How do you contribute to prevention of the spread of COVID-19? 
The safety of everyone is our key priority and we ask our visitors at all times to respect each other, our staff and volunteers. If you're showing any of the symptoms of coronavirus, or if you've been in contact with anyone that has the virus in the last 14 days and have been asked to self-isolate by the NHS Track and Trace service, please do not visit.  
We will ask you to provide your contact details that we will share with the Track and Trace service if needed. Your data will be used for the NHS Track and Trace service purposes only and will only be stored for 21 days. 
What about social distancing?  
We also ask all visitors to adhere to social distancing and the current government guidance. Where we anticipate queues, signage about social distancing will be clearly displayed.  
We will operate a one-way system for visitors to follow at the entry and exit points, with appropriate signage to show the way. Within the galleries you will be free to explore the art in a socially distanced way.  
Our Visitor Experience team will help to ensure a welcoming visitor experience for everyone.  
Have you competed a Health and Safety risk assessment? 
Prior to re-opening, we have reviewed our operational plans and policies. A comprehensive risk assessment has been produced in line with the COVID-19 secure re-opening guidelines. You can download it here.
Keep in Touch
Enter your email address to sign up to the York Museums Trust newsletter.